I have to give a huge shout out to my friend willowdot21 who recommended Kathy Reichs in one of my book posts in January. (Side note: Willow is a beautiful poet and if you haven't found her blog, you should totally click on the link above and check it out.)
As it so happens, I remembered her recommendation (I actually did a screen shot of her comment so I would have it when I needed it) when I was at the bookstore on Saturday and I picked up some of the author's books. I almost had a freak out moment when trying to figure out if these were series or stand alone books, but thank goodness for Goodreads. I did a handy-dandy little search and it had a simple (Temperance Brennan, #1) next to the title, so I started the book on Sunday. (I really dislike reading series books out of order, just in case you were wondering why the freak out…)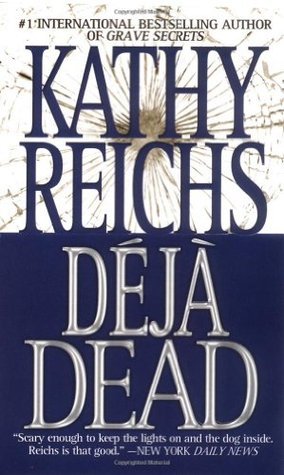 Which brings me to my teaser from page 26 of Deja Dead by Kathy Reichs:
"That would place the murder in March or later. Winters are cold in Quebec, hard on the living but kind to the dead."
---
This post is part of Teaser Tuesdays hosted by MizB of Should Be Reading. Feel free to click the link and join in the fun!